How to Protect Your Car From the Sun


There's nothing like making your way through Grosse Pointe or St. Clair Shores on a sunny day, but just like too much sun can be damaging to our skin, the same can be said for your Nissan. That's why it's important to understand how to protect your car from the sun before it can start wearing on your vehicle.
---
Protecting Your Vehicle's Exterior From the Sun
The bold finish on your Nissan is what gives it a unique and powerful look, but if left in the sun too long, it can begin to fade. You also want to ensure that your vehicle's body is free of dirt and grime that can lead to rusting. So, follow these helpful tips on how to protect your car's paint from the sun as well as other damaging materials:
Park in the shade: One of the easiest ways you can protect your car paint from the sun is by making a conscious effort to park in the shade as much as possible. This will limit your vehicle's direct exposure to the sun for extended periods of time. And, as you'll see, this can also help protect your vehicle's interior.
Wash your vehicle frequently: Giving your vehicle a good wash with soft soap and water after it has rained will ensure that any dirt and dust is removed from your vehicle's paint. This is also helpful in removing old leaves or even animal droppings from staining your finish.
Wax or polish your vehicle: If you give your vehicle a good wax or polish at least twice a year, this immediately creates a layer that the sun's rays cannot penetrate, protecting your vehicle's exterior for much longer.
Invest in a car cover: Not all drivers have the luxury of having an indoor parking space to protect our car from the sun, but a seat cover can be a reliable alternative for drivers who rely on outdoor lot or street parking. Even if you keep your vehicle in a garage on a regular basis, a car cover can still be useful if you need to park outside at work or if you know your vehicle will be in the sun for a long time.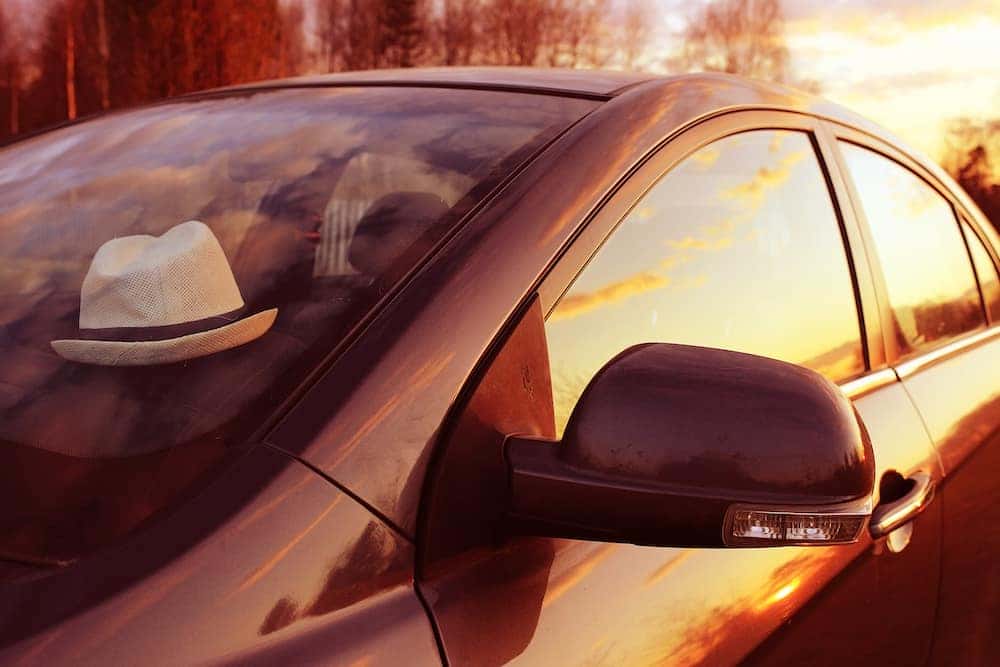 ---
Protecting Your Vehicle's Interior From the Sun
Shielding your vehicle from UV rays is just as important when talking about your vehicle's interior. The sun can not only overheat your vehicle but also wear out your seating dashboard and more. Check out these helpful tips on how to protect your interior from the sun:
Park in the shade: While we know that parking in the shade can protect the paint on your vehicle, this is also crucial when you're looking on how to protect leather car seats from sun damage. Parking out of the sum will eliminate the possibility of the sun cracking leather seats or leaving sunspots on exposed areas. You'll also want to leave the windows slightly cracked open to allow hot air to escape.
Clean your vehicle's interior thoroughly: If you have leftover dirt, dust, or even food crumbs between your seats or on the carpeting of your vehicle, this can be baked into the interior permanently when exposed to the sun. Wipe down your vehicle thoroughly with a microfiber cloth and an automotive cleaning and detailing solution to get the best results.
Use specialized protectants and conditioners: Not every vehicle interior is the same and some require certain solutions to help best protect their quality. If you have leather seats, be sure to use a conditioning solution to help add moisture to the material and prevent the sun from staining or causing cracks.
Invest in sun panels: Sun panels can be a great option for how to protect car dashboard from sun rays and to prevent overheating. These can be placed in your windshield and side mirrors to allow sunlight to be reflected and ensure your vehicle stays cool during warmer months.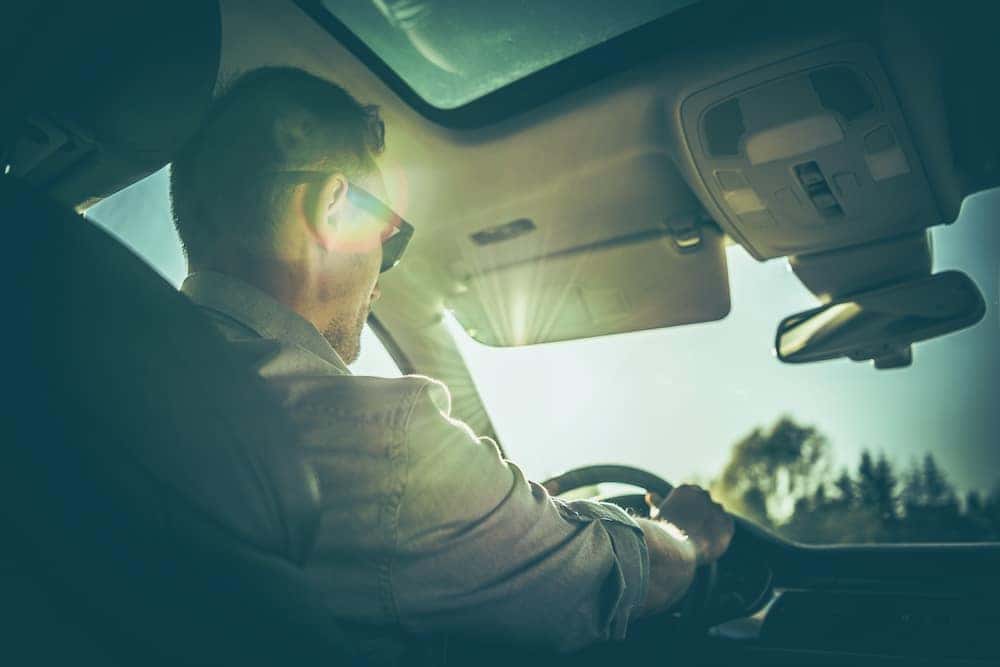 ---
Get Your Vehicle Serviced at Jeffrey Nissan!
There are plenty of ways to protect your vehicle from sun damage, but you can always leave the work up to our expert service team who will have your Nissan looking good as new. Check out other service features like how to save money on gas or how to detail your car. You can even take advantage of our service specials to save more on your next visit. Contact us today to schedule an appointment.
---
Learn About Nissan Models
The 2020 Nissan Rogue's mpg is one of the most attractive features this stellar new crossover offers, with enough fuel efficiency to keep you away from the pump for as long as possible. Jeffrey Nissan, a long-time dealer of Nissan vehicles in the Roseville and St. Clair Shores areas, is proud to offer the new Nissan Rogue. Read…

The 2020 Nissan Rogue Sport is an attractive and versatile SUV that provides plenty of comfort and convenience for your Sterling Heights commutes. If you've been looking for a versatile crossover with exceptional capability, then surely you've considered the Nissan Rogue Sport. Explore the 2020 Nissan Rogue Sport configurations with our team at Jeffrey Nissan, and discover…

Are you looking for a pickup that has everything you need to take care of your toughest to-do's? Nissan Titan trucks are ready to take on your daily duties in and around Grosse Pointe. This truck lineup consists of two different pickups, the 2019 Nissan Titan which can tow up to 9,660 pounds, and the heavy-duty…