Do I Need Winter Tires?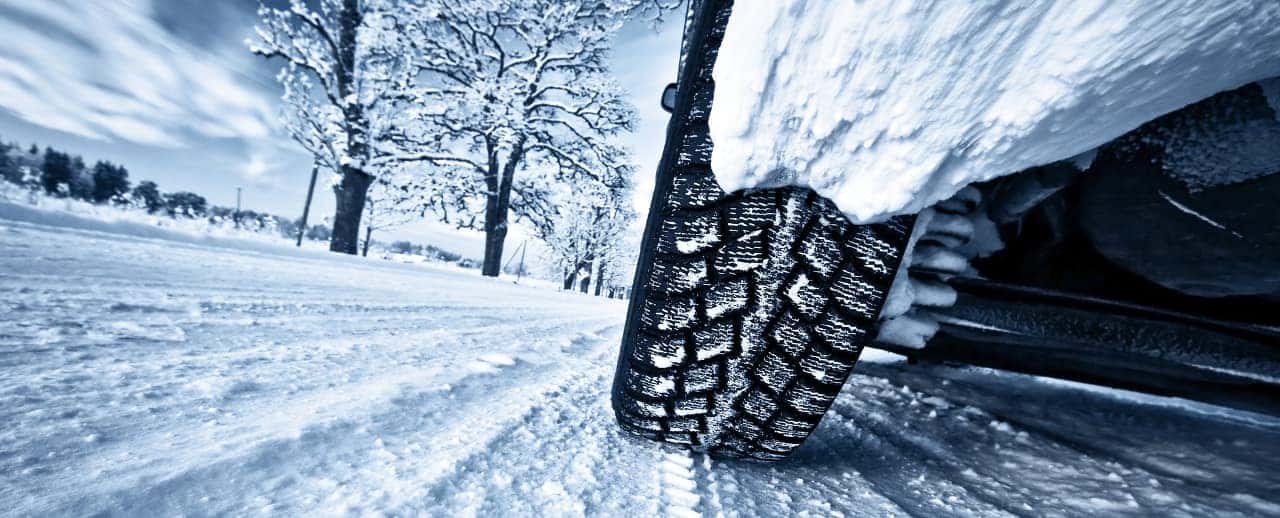 If your set of all-season tires has been treating you well, you might wonder why so many drivers opt for winter tires at our service department. But if you live in a cold area like St. Clair Shores and Sterling Heights, you already know how brutal winter driving can be. Many drivers assume that slipping and sliding on snowy roads is just a part of the season, but with the right set of winter snow tires, you might be surprised by just how secure winter driving can be. Take a look at our guide to find out why you might want to buy winter tires this season after all!
What are Winter Tires?
If you're looking into a set of winter snow tires, then we'd guess that your current car is equipped with a set of all-season tires. And even if you keep up with your tire rotations and tread checks, you might find yourself wanting more out of your set. All-season tires were meant to perform well year-round, but that versatile performance involves a lot of compromise. These tires perform well in mild weather, like spring and fall, but they can underperform in extreme weather. In particular, they lack the grip and handling that a good set of winter tires can provide. Winter tires were built to excel in wet and snowy conditions. Think of the difference between a set of sneakers vs. winter boots.
What Makes the Best Winter Tires?
The best winter tires have been engineered to grab the road and hold tight, even when driving through ice and snow. Look for the following:
Flexible tread rubber stays pliable in the coldest temperatures, so your tires can grab the road.
Winter tires have specific tread patterns with deeper grooves, which can deflect water from the surface of the tire.
Biting edges and high sipe densities boost your traction on slippery roads.
Consider picking up a spare with your snow tire set in case you get a flat tire.
Find Your Winter Snow Tires at Jeffrey Nissan
Ready to buy winter tires? Schedule your service at Jeffrey Nissan, near Grosse Pointe and St. Clair Shores, to see what you've been missing! Still have questions? Contact us today, and we'll help you find just the right equipment for your make and model.