ProPILOT Assist Coming on New Nissan LEAF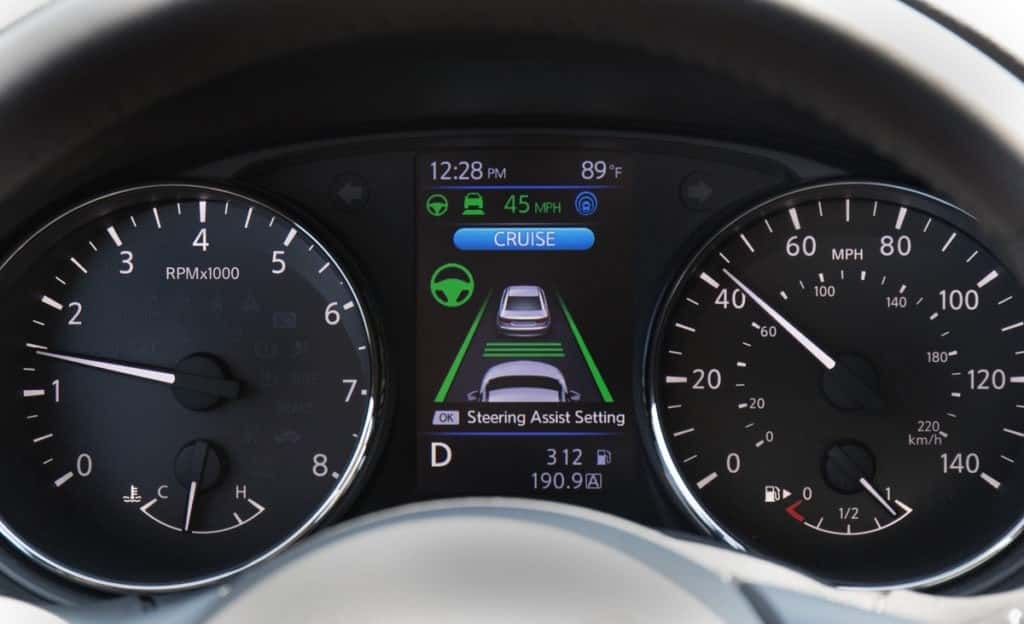 Goodbye science-fiction, hello reality! ProPILOT Assist, Nissan's driver-assistance technology, will soon be available on the Nissan LEAF. The concept of cars driving for us may sound almost impossible, but it's happening, and quickly. Nissan's ProPILOT technology is part of a larger company strategy called Intelligent Mobility, which aims to transform the way our society powers and drives our vehicles.
What is ProPILOT Assist?
ProPILOT Assist, Nissan's semi-autonomous driving system, debuted in late 2016 in Japan. Designed to increase safety and reduce stress, ProPILOT Assist controls acceleration, braking, and steering for you during single-lane highway driving and is especially helpful in stop-and-go situations. Although a human driver must still have hands on the wheel and be paying attention to traffic, ProPILOT Assist uses a camera and high-end image processing to monitor the road, and then the autonomous technology kicks in to steer and brake the vehicle safely and precisely. This groundbreaking technology uses lane markers to stay in the center, and it maintains position on curves and straightaways.
ProPILOT Assist and Nissan LEAF
The Nissan LEAF was the first mass-market electric vehicle, and it was met with widespread market acceptance. Over 270,000 have been sold throughout the world, making it the best-selling electric vehicle ever. The addition of ProPILOT Assist to the LEAF is part of Nissan's goal of introducing self-driving cars capable of handling urban environments by 2020. Future plans include multi-lane detection and the navigation of city intersections, and Nissan's target is for the system to make automatic lane changes by next year.
More About the Nissan LEAF
The Nissan LEAF is an exciting bundle of energy. This all-electric vehicle gets up to an astounding 107 miles in one charge of its 30 kWh lithium-ion battery. It seats five and comes loaded with environmental and tech-friendly features, and it starts at only $30,680. It's no wonder the LEAF has enjoyed such massive sales success.
Experience the LEAF
The new Nissan LEAF with ProPilot Assist is coming soon, and if you connect with Jeffrey Nissan, you'll be the first to know when it arrives. In the meantime, we can give you a test drive from our current inventory and answer all the questions you have. Give us a call at 800-376-6506 or contact us online, and we'll keep you updated.