Nissan Intelligent Mobility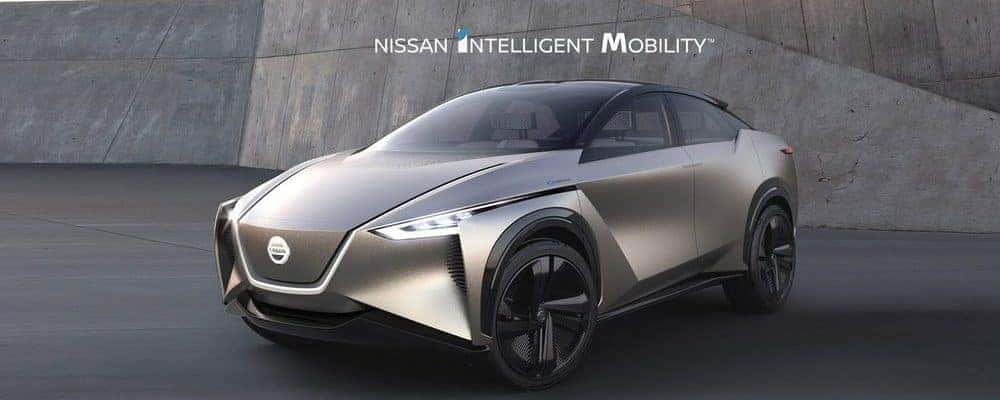 The Nissan brand is known for exceptional engineering, unsurpassed quality, and brilliant innovation – and Nissan Intelligent Mobility technology is a prime example of the company's forward-thinking nature. Nissan Intelligent Mobility seeks to create a better driving experience for the individual driver, as well as communities as a whole. Coupled with the intuitive Nissan Brain-to-Vehicle Technology, it's clear that the future looks bright for this automotive giant. Take a look at Nissan future technology that you can expect in the upcoming years with Jeffrey Nissan.
What is Nissan Intelligent Mobility?
Nissan Intelligent Mobility is a new initiative that focuses on redefining the role of the automobile in our lives. Rather than viewing cars as machines of transportation, Nissan seeks to turn the modern vehicle into an intelligent assistant that is capable of so much more. Not only will these efforts help the driver enjoy a safer and greener driving experience, but the cumulative effects can create a better driving experience for everyone in the community. Think fewer accidents, reduced emissions, and better connections. Nissan created three core areas of innovation to achieve these goals:
Nissan Intelligent Driving helps facilitate a safer driving experience to bring comfort and confidence to drivers everywhere.
Nissan Intelligent Power creates more efficient and powerful vehicles, especially in the field of electric power.
Nissan Intelligent Integration seeks to connect individual vehicles with society as a whole.
What Can I Expect from Nissan Future Technology?
You may have already noticed some of these efforts in the latest driver-assist safety features and smarter connectivity systems, but we've only scratched the surface of Nissan's ambitions. Here is just a sampling of the present and future technology being developed currently:
Apple CarPlay and Android Auto
Automatic Emergency Braking
Intelligent Cruise Control
ProPILOT Assist and Safety Shield Technology
NissanConnect with Navigation
Smartwatch and Amazon Alexa Compatibility
Xtronic CVT
And much more!
How Can I Keep Up with the Latest Nissan News?
If you'd like to learn more about Nissan Intelligent Mobility, feel free to contact us at Jeffrey Nissan in Roseville – near Macomb and Sterling Heights. We'd be happy to explain how these futuristic features can enhance your daily drive, while we guide you throughout new Nissan inventory. Plan your test drive at the dealership today, and be sure to read up on the Nissan Military Discount Program if you're curious.