How to Remove Stickers from a Car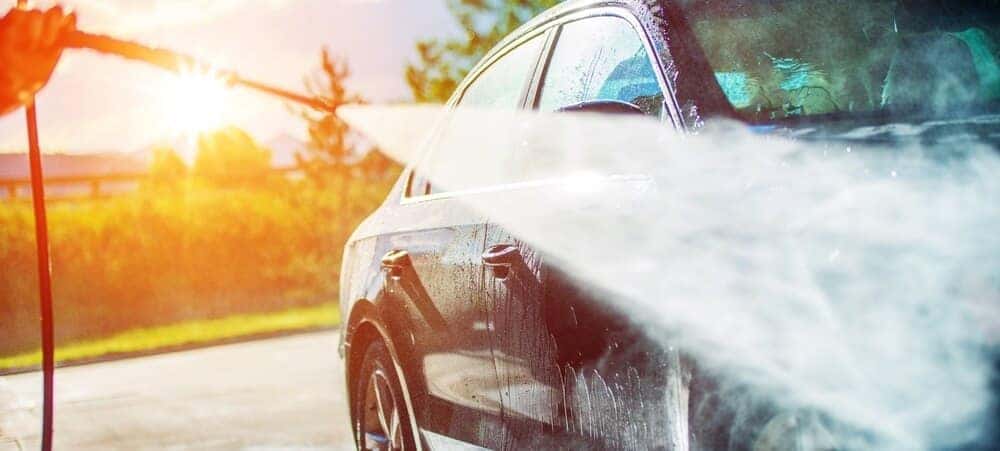 Learning how to remove stickers from a car can transform an out-of-date vehicle to a fresh, clean slate. While dealing with faded bumper stickers and sticky residue can be frustrating, the right tools and techniques makes the whole process easier than you might think! Take a look at our guide for how to remove stickers from car paint or windows, and get ready to take your vehicle to the next level.
Essential Tools
Before you get started, it's important to assemble the right tool kit. You'll need to work quickly to remove a sticker from a car, so be sure to keep everything within arm's reach. Here are the tools that you will need:
Hair dryer
Two clean cloths
Tree sap remover
For exterior: Sturdy plastic card and detailing spray
For glass: Razor blade and glass cleaning solution
Steps for Simple Removal
Now that you have everything gathered, it's time to get to work! Follow the steps below, and don't be afraid to contact us for more information.
Clean the sticker and surrounding area to remove dirt and debris. Feel free to run your car through the wash if you'd prefer.
Grab your hair dryer and turn the setting to "Hot." Hover the nozzle a few inches above the sticker, working from the center to the edges.
After a few seconds, try to peel the edge of the sticker with your plastic card or even your fingertip. If working on a window, use the razor blade to pry up the sticker.
If the sticker won't budge, blast it with heat until the glue is loose. Once the sticker starts to move, keep moving your card or peeling the edges until the whole design lifts away. Don't worry if the sticker rips.
Scrape off excess glue with your card or blade if the build-up is noticeable.
Spritz with tree sap remover and buff with a clean cloth eliminate any residue.
Finish off with a spray of detailing solution or glass cleaner.
Learn More with Jeffrey Nissan!
Now that you know how to remove sticker residue from car, why not take a look at some of the most stylish cars in the Nissan lineup? Take a look at the Nissan Maxima exterior or the Nissan Rogue exterior at Jeffrey Nissan in Roseville – serving Sterling Heights and Macomb. Better yet, take a test drive with our experts!