How to Protect Your Car from Road Salt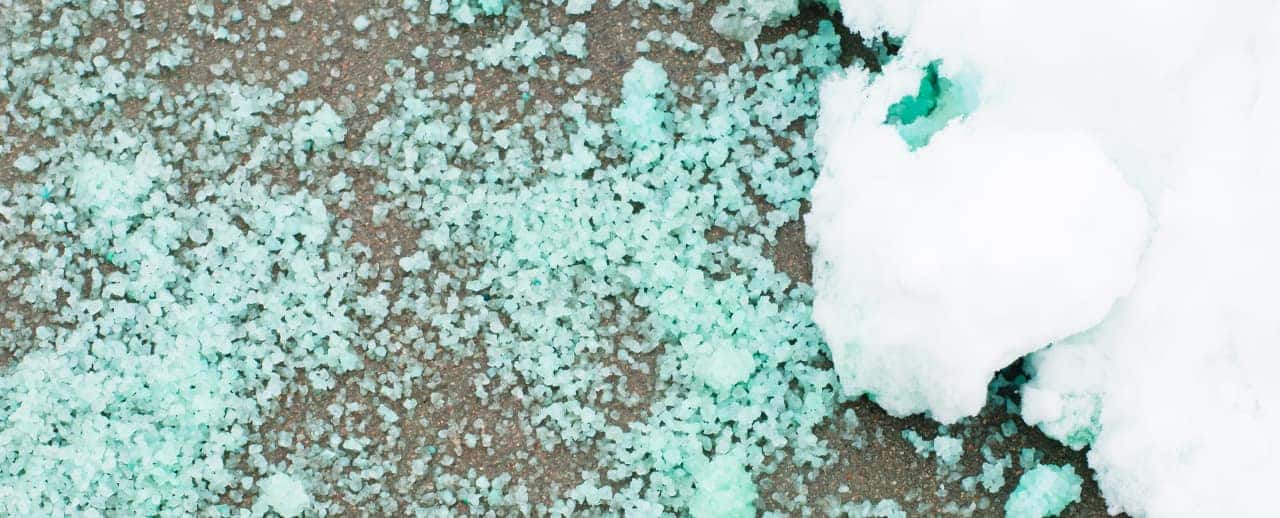 The winter season can be a time of holiday travel and merriment, but it can also be a tough time for your vehicle! Between freezing temperatures and piles of snow, it's no surprise that so many customers ask, "How do I protect my car this winter?" Luckily, learning how to protect your car from road salt is simple. If you're willing to do a little work, you'll reap great rewards and continue to enjoy a gorgeous vehicle all season long. Let's take a look at the steps you need to follow for optimal car paint protection this winter.
Why is Road Salt Bad?
When snowfall begins to accumulate, road salt is actually an important tool for safety. This cost-effective de-icer melts away layers of ice and snow, so pedestrians and drivers can continue with business as usual. But while road salt is a great safety tool, it's not a great match for your vehicle. Road salt is extremely corrosive, which means it can damage the paint and even the metal surfaces of your car. Plus, salts accumulate on the road – particularly in puddles of standing water and snow piles. It doesn't take long until your car is covered with the stuff!
How Can I Provide Car Paint Protection?
Salt damage can occur very quickly, so the more frequently you can wash off the debris, the better. Check out a few of our tips for winter travels:
Wash your car every 10 days if possible to reduce the build-up of road salts, dirt, and debris. Try to wait until the temperatures are above 40 degrees, and be sure to open and close doors and the trunk to prevent locks from sticking.
Wax your car before the snowy season hits. This provides an extra barrier against contaminants of the road.
Inspect your paint frequently and watch for chips. If you see a chip larger than a pen tip, try to get it repaired quickly so it doesn't corrode and spread.
Find Out More at Jeffrey Nissan
Want to become a better driver during your holiday travels? Check out our best defensive driving tips and how to protect your car from the sun at Jeffrey Nissan – serving Grosse Pointe, St. Clair Shores, Sterling Heights. Feel free to contact us for more information about everything from protecting your vehicle, to setting up Apple CarPlay.
Are you curious about how you can save on a new car, crossover, or SUV? Be sure to learn more about the Nissan Vehicle Purchase Program and the Nissan College Grad Program.