How to Measure Tire Tread Depth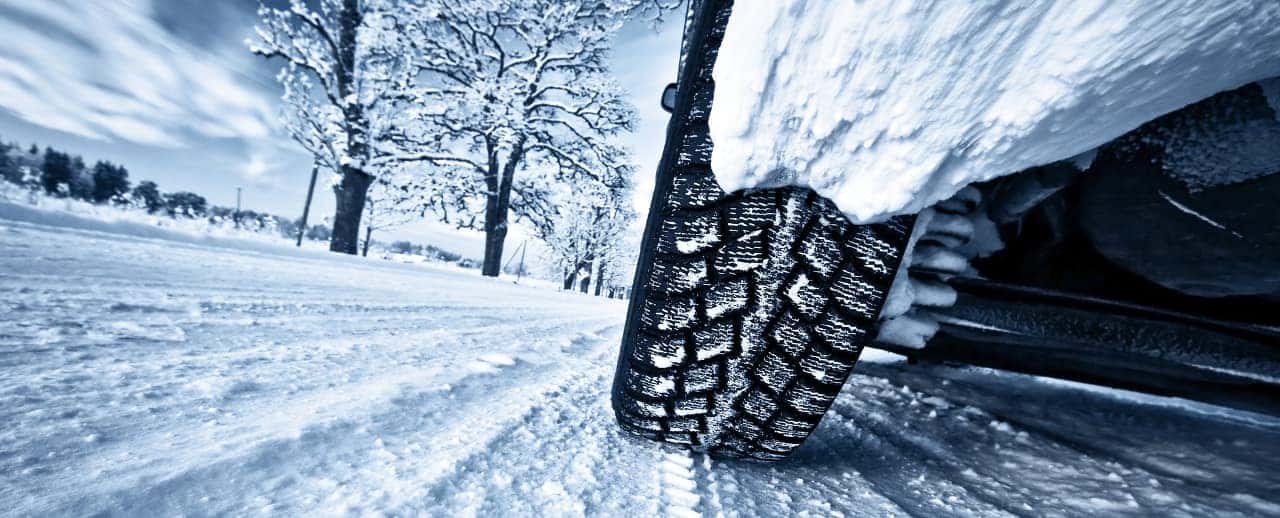 If you've been asking yourself, "How do I measure tire tread wear?" you might be surprised to learn that the process is quick, simple, and easy to perform with a ruler or a penny. Jeffrey Nissan has all the tips you'll need to check your tire tread depth at your home in Grosse Pointe or St. Clair Shores.
How Deep Should My Tire Treads Be?
When you first purchase new tires, they'll have a tread depth of roughly 1/3rd of an inch–either 10/32 or 11/32 of an inch, to be exact. Specialized winter tires and off-road tires could have even deeper tread grooves, as the latter are responsible for generating traction. According to the U.S. Department of Transportation, it's time to replace your tires when your tire tread depth reaches 2/32nds of an inch.
The Penny Test
Although a ruler will provide you with the most accurate assessment of your tire tread depth, there's an even quicker way to check if you're in a pinch. Just use a penny:
Insert the penny into the tread with Lincoln's head facing downward.
Check to see if Lincoln's head is visible.
If you make out the entirety of Lincoln's face and head, then it's time for a change: this means your tire treads are 2/32 inches deep, or less.
Your tires may wear down unevenly–especially if you haven't been rotating them. Check all four tires before making the change.
Tips for Maintaining Tire Health from Jeffrey Nissan
The process of checking your tire tread depth becomes even easier when you pick up a tire tread depth gauge or a tread wear bar at your local part supplier near St. Clair Shores or Sterling Heights. Both tools have visible marks that can tell you immediately when your tread depth is below the 2/32 inch mark.
Of course, tread wear isn't the only thing you'll want to look for when you're inspecting your tires. If you have the time, make sure to check for each of the following:
Tire pressure
Any visible tire damage
Tire rot or disintegration
Wheel alignment
Maintain Your Tires at Jeffrey Nissan
Drivers from as far out as Macomb Township and Clinton Township come to our Roseville service center for regular maintenance and major repairs alike, and it's easy to save when you take advantage of our service specials! We can inspect or replace your tires and get you back on the road in no time. You can also learn how to protect your car from the sun, how to detail your car, or how to save money on gas.
Are you curious about Nissan special programs? Be sure to ask us about the Nissan Vehicle Purchase Program.
Programming the Nissan Intelligent Key is simple. Once you do, you can lock and unlock the doors, open and close the trunk, and remote start your Nissan to warm it up in the colder months for your commutes around Grosse Pointe and St. Clair Shores. When you're ready to get started, trust the service team at Jeffrey Nissan to…

There's nothing worse than getting ready to go out for a movie or run an errand and you can't get into, or even start, your Nissan. If this is the case, you could be looking at a dead Nissan key fob battery. Can you start a Nissan with a dead key fob? You can! Let…

It may seem as though every Detroit area service center has their own answer to the question of how often you should get an oil change. Even worse, locations that make all of their profits from this common procedure might feed you a lie about the importance of the 3,000-mile oil change! This might have…