Discover the Impressive Power of the Innovative Nissan Cummins Diesel Engine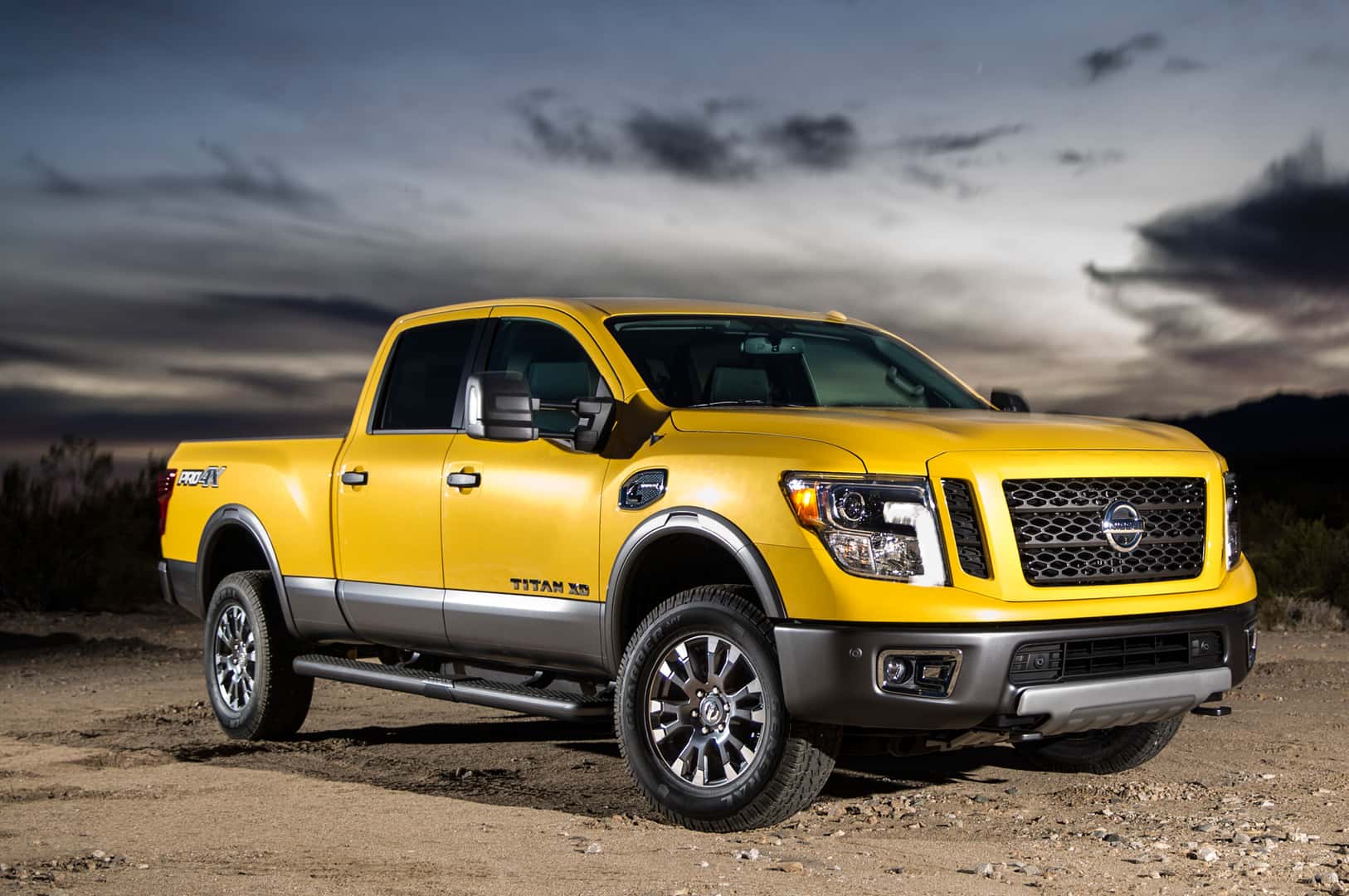 If you want a pickup truck that harbors huge, beastly power under the hood, you'll be wowed by the delivery of the 2016 Nissan Titan XD's Nissan Cummins diesel engine. This powerhouse engine stands out uniquely in between the large and small diesel engines currently available in the pickup truck market, expanding Cummins' North American presence into the light-duty pickup segment.
A Special Engine
The Titan XD's mighty engine was born through collaborative ingenuity in a partnership between Nissan and Cummins, with the two companies working together to maximize calibration hardware for the engine. Since the enterprise commenced in 2007, the engine has undergone arduous validation work, including innumerable hot and cold test cell hours and millions of test miles to get it primed for production.
The result is the impressive Cummins 5.0L V8 turbo diesel engine that roars beneath the hood of the Nissan Titan XD. It serves up 310 hp, 555 lb-ft of torque, and enables 12,300 pounds of towing capability.
Unique Features
Various elements make the Cummins 5.0L V8 turbo diesel engine special. The engine is lightweight and features a compacted graphite iron cylinder block, a crankshaft made of forged steel, high-strength aluminum alloy heads, composite valve covers, and dual overhead camshafts—all of which combine to offer maximum durability and outstanding noise, vibration, and harshness qualities.
This engine also features the Cummins M2 Two-Stage Turbocharger, which is designed to function well at both high and low engine speeds. A cutting-edge Bosch High Pressure Common Rail fuel system and piezo fuel injectors deliver high-injection pressures, enabling fuel control precision for optimum in-cylinder combustion—leading to enhanced fuel efficiency and lower emissions. Integrated electronic controls drive multiple injection events.
The specialized turbocharger, along with cooled exhaust gas recirculation and the Cummins Emission Solutions Aftertreatment System with diesel particulate filter and selective catalytic reduction, add up to near-zero NOx and particulate matter emissions.
An advanced ceramic glow plug system, designed to require no maintenance over the life of the engine, substantially cut down engine start time and electrical current draw in cold weather, which reduces vehicle charging system requirements.
The engine also features a two-stage fuel filter system with the latest NanoNet media from Cummins Filtration, which fully protects the HPCR fuel system from fuel contamination, trapping more than 99 percent of all particles as small as four microns.
Experience Titan XD Power in Person
Drivers can check out the 2016 Nissan Titan XD and its powerhouse Nissan Cummins diesel engine at Jeffrey Nissan. Stop in and see us or contact us today to schedule a test drive!